Navigation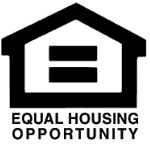 Here are some comments from satisfied clients:
"I have been extremely pleased with the work that Spirit Realty has done for me. Sandy Fraizer is thorough, persistent, knowledgeable, and accurate and she required the same standard of excellence from her staff and vendors. She knows, understands, and respects the laws and is careful to follow them. As a realtor she handles every detail of the transaction and as a property manager she treats my properties as if they were her own. I would not purchase or invest without Spirit Realty representing me and managing the property."
-Brenda Dickinson
"I have known Sandy Fraizer for a number of years. She has always exhibited the utmost professionalism in every aspect of real estate transactions and property management. Spirit Realty has always exhibited a standard of excellence and gives attention to every detail. I could not ask for any better service in either real estate transactions or property management. I can recommend Sandy Fraizer and Spirit Realty without reservation to anyone interested in renting, buying, selling or investing."
-Melinda Revell